The Village Shops, a Sanibel Island charmer, provides Sanibel shoppers with the opportunity to shop, be pampered, and enjoy lunch, brunch, or dinner at Sanibel's newest restaurant, opening in January, "Pasture & Pearl."  With indoor and outdoor seating, heighten your taste buds in this cozy, relaxed atmosphere. Discover exclusive women's clothing boutiques, a coastal themed home goods store, a premiere art gallery and vast varieties of wine to taste and take home to enjoy.  All this plus the Island's most popular hair salon to freshen up your look.
Explore what Sanibel Island shopping has to offer. Visit our other shopping centers and discover the multitude of shops available. All our shopping centers are conveniently located within a mile of each other. Explore by car or enjoy the fresh air on Sanibel's Shared Use Path.
The Village Shops mall is located at:
2340 Periwinkle Way, Sanibel, FL 33957
Phone: 239-472-2783
ALL
ART
CLOTHING
GIFTS
HOME
JEWELRY
SALON
WINE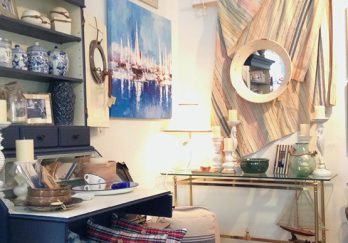 New this year! A Boho-Chic boutique specializing in local to global designers, artisan gifts, antiques, and hand-crafted goods. The Dale...
The Village Shops Google Map Location