Explore Sanibel Island shopping at Tahitian Gardens shopping mall, where you'll find "Something for Everyone"! From the elegant to the whimsical, each door invites guests to a new and exciting shopping experience. Designer labels, unique collections, toys, jewelry and more … you never know what you'll find. From breakfast to dinner, delicious family style dining is also available for your enjoyment.
Make Tahitian Gardens a must see during your visit and complete your Sanibel shopping adventure by visiting our other unique shopping centers. Each store offers a different shopping experience.
Tahitian Gardens shopping mall is located at:
1975 – 2019 Periwinkle Way, Sanibel, FL 33957
Phone: 239-472-2792
ALL
CLOTHING
FOOD
GIFTS
HOME
JEWELRY
SHOES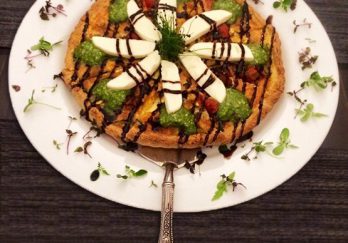 Inspired take-along from our kitchen to yours! Choose from our daily "made to order" lunch menu (enjoy on our porch),...
Tahitian Gardens Google Map Location